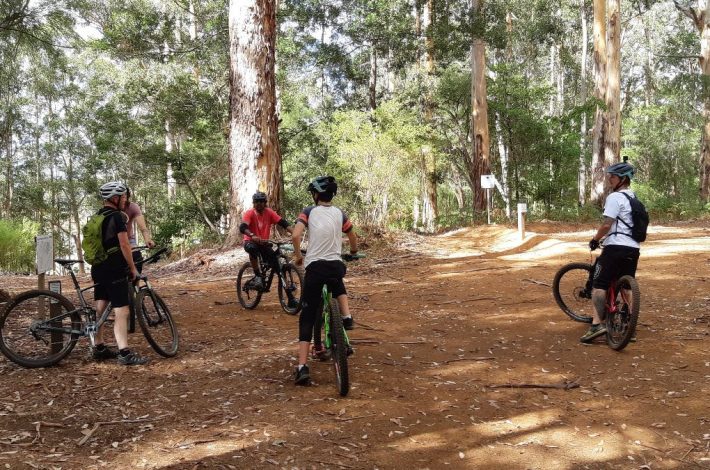 Join us on the first weekend of December in Pemberton for a weekend of relaxation and riding at the Pemberton Mountain Bike Park. On offer are over 30 trails spanning all skill levels from Green to Black Diamond, with the Pemberton Pool at the base of the trails – a great place to cool down after an exhilarating ride!
We have got a dozen camp sites reserved for the club at the Pemberton Caravan Park, which is located near the trail head. The sites are beautiful at the bottom of the park next to the brook.
The park is happy to reserve them for us until beginning of November but they need each site to be paid from then to hold the reservation.
To register for the weekend please fill in the following form and we will be in touch soon regarding the next steps to finalise your booking:
https://forms.gle/Fmmd33NJFj7QDkHh8
Any questions or suggestions please shoot to @DenmarkMountainBikeClub on messenger/Instagram or via email admin@denmarkmtb.com.au if you are attending. As a club we plan on having dinner together on the Saturday night at the Pemberton Sports Club.
Remember – the more riders the merrier it will be 🙂
Details
Date:
Friday 1st – Sunday 3rd December 2023
Location:
Pemberton Mountain Bike Track
Pemberton, Western Australia
Registration:
Link