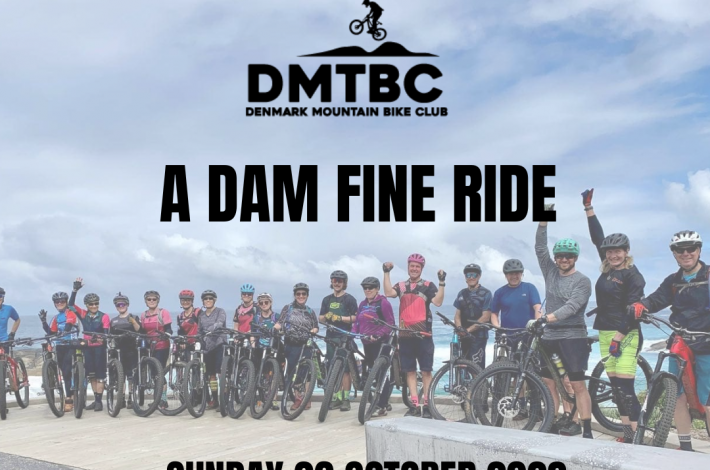 As part of BIKE MONTH Celebrations the Denmark Mountain Bike Club will be holding a social ride extravaganza starting and finishing at The Dam, Denmark's wonderful establishment for eating, drinking and general conviviality.
There will be 3 categories to include all from the very young to the very fit:
The Long Mac – 40km starting at 9:00am.
The Cappuccino – c20km starting at 10:30am.
The Babycino – 10km starting at 11:00 am.
Select your distance (service type) when registering online.
All distances will have guides and maps will be available at the ride briefing.
Lunch afterwards at The Dam and feel free to stay on for the AGM at 1:30pm afterwards.