Welcome the the Denmark Mountain Bike Club. 
Latest News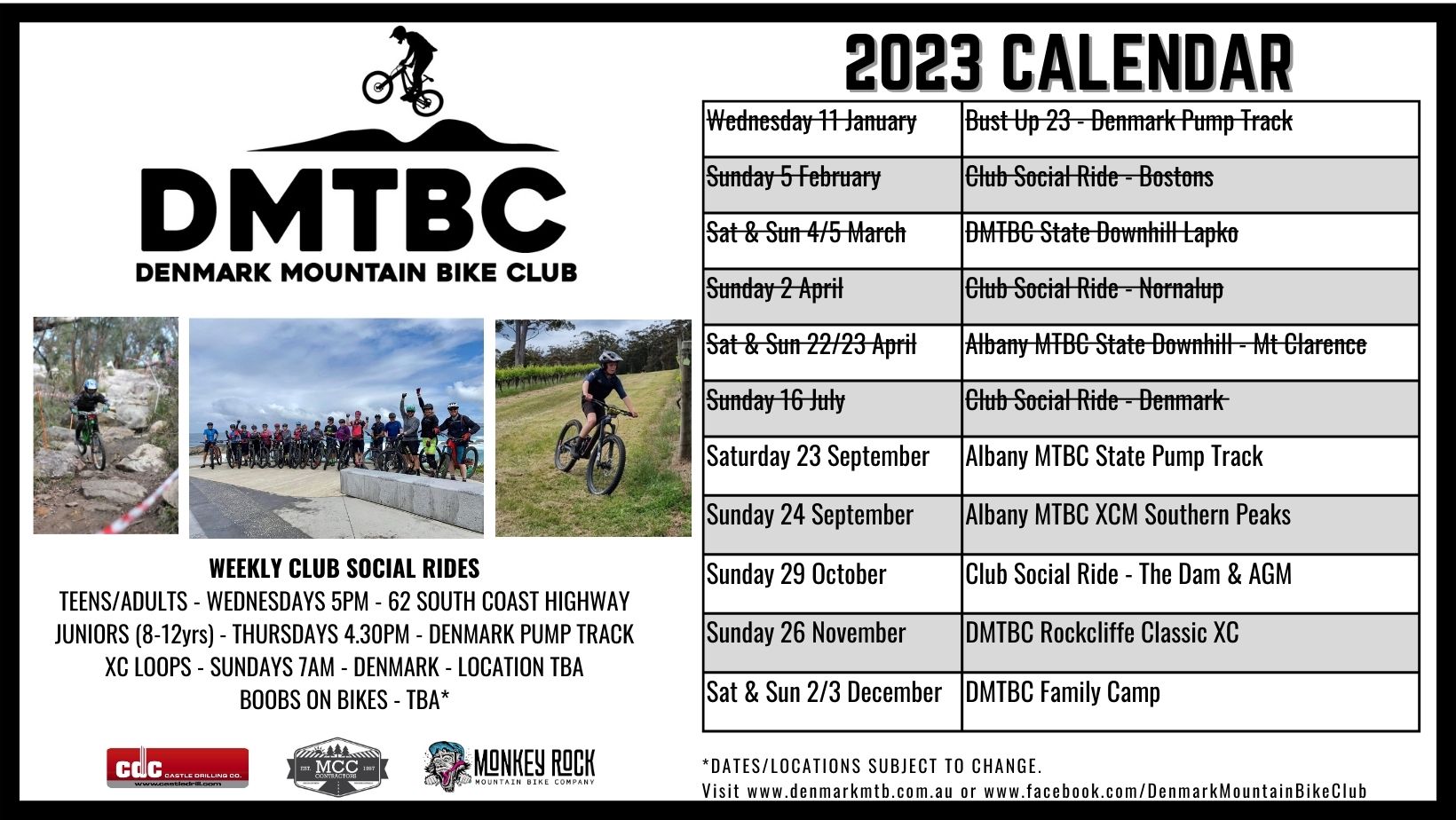 Our Vision is to:
Promote Mountain biking as a socially cohesive, fun, healthy and environmentally sustainable activity.                  

Collaborate with local government and community to develop riding trails that allow access and management of Denmark's bio-diverse environment, whilst encouraging empathy for the outstanding natural assets that Denmark and Australia possesses.

Foster and encourage all disciplines of mountain biking by constructing activities that nurture the skills required to participate in bicycle based physical and social activities within Denmark and Australia.

Conduct club business in a transparent and fiscally responsible manner.

Above all, engage in as much fun as possible on a mountain bike.